#ATAGTR2020 promises to be most learning and fun filled event like in the past
#ATAGTR2020 Global Testing Retreat is back again in its 5th edition with more fun and more learnings than in the past. #ATAGTR2018 was the first conference in India to give a platform for skit and play performances. We repeated that experience in 2019. This year we are making a little change, due to the nature of the event being virtual the skit or performance have to be an individual performance. Like last year we would be announcing various competitions like BugATAhons and AutomATAhons in due course.
Day 1 and Day 2
Conference is planned to be a two day event. Day 1 (12th Dec) will be focused on Interactive Sessions and Individual fun performances. Day 2 (13th Dec) will be focused on Labs and workshops.
Keynotes and Panel discussions will be there on both the days.
As the software world grows to be more complex by the day, so do the trends in the testing world. The systems around us getting more and more interwoven, with the advances in technology, the best we can do as testers is to keep learning and advancing. It does seem like a lot of hard work so it is important to take a breath and refresh. This year would be 5th year, when Agile Testing Alliance is bringing to us the perfect platform for everyone to learn and have fun.
Welcome to Agile Testing Alliance #ATAGTR2020 Global Testing Retreat 2020, the perfect unconference!
This year the conference will be virtual one.
We welcome everyone to participate in one of the largest testing conference in it's virtual avatar this year
If you are corporate and want to be a sponsor for this event, please get in touch with us.
If you are a student, a newbie or an expert with many years of experience and are keen on sharing your ideas, thoughts, experiences and are willing to learn more, #ATAGTR2020 is the place to be.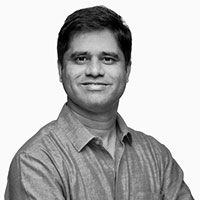 Amol Deshpande
Director – R&D Product Development, Office of The CPO
BMC Software
Conference Chair, ATAGTR2020
Shreyas Waikar
Sr. Test Automation Engineer
Accenture
Sumit Mundhada
Test Automation Lead
Vodafone Shared Services India
Rakesh Kondreddy
Lead Quality Engineer
GMG
Sundaresan Krishnaswami
Test Architect
IBM
Nagesh Deshpande
Scrum Master
Ellie Mae
Harsh Shah
ATA India Coordinator
Agile Testing Alliance
Aditya Garg
Steering Committee Member
Agile Testing Alliance
Sanjivv Ssharma
Steering Committee Member
Agile Testing Alliance
Harpreet K
Project Manager
LTI
Nimish Bhuta
Test Manager
Vattenfall
Arasu Balasubramaniyan
Technical Architect
Telstra
Sujay Sudhakar Asre
Dev Manager
Amadeus Labs, India
Pallavai Sharrma
Founder
5 Elements Learning
Rituraj Patil
Senior Analyst
Tetra Pak
Kartik Dhokaai
Project Lead
RapidOps, Inc.
Abhay Kumar Singh
Senior Quality Assurance Engineer
ADVANZ101 Business Systems Inc.
Amit Kumar Tiwari
Founder & CEO
Elatform
Masa K. Maeda
Agile Coach
UST Global
Schalk Cronje
DevOps & Software Testing Coach & Trainer
Iota SL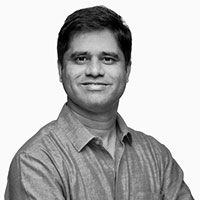 Amol Deshpande
Director – R&D Product Development, Office of The CPO
BMC Software
Conference Chair, ATAGTR2020
Saksham Sarode
QE&A Technology CoE
Cognizant Technology Solutions
Aditya Garg
Steering Committee Member
Agile Testing Alliance
Anand Vyas
Principal Consultant
MLDS
Sanjivv Ssharma
Steering Committee Member
Agile Testing Alliance
Prasad Watve
Head of Devops Consulting
Tieto
Ritu Chowdhary
Head Delivery – Development, Merchant Solutions
FIS India
Soumya Mukherjee
Vice President
Morgan Stanley
Sujay Sudhakar Asre
Dev Manager
Amadeus Labs, India
Pallavai Sharrma
Founder
5 Elements Learning
Get your brand known across the world